MARGESON AND BAKER MAKE HISTORY AGAIN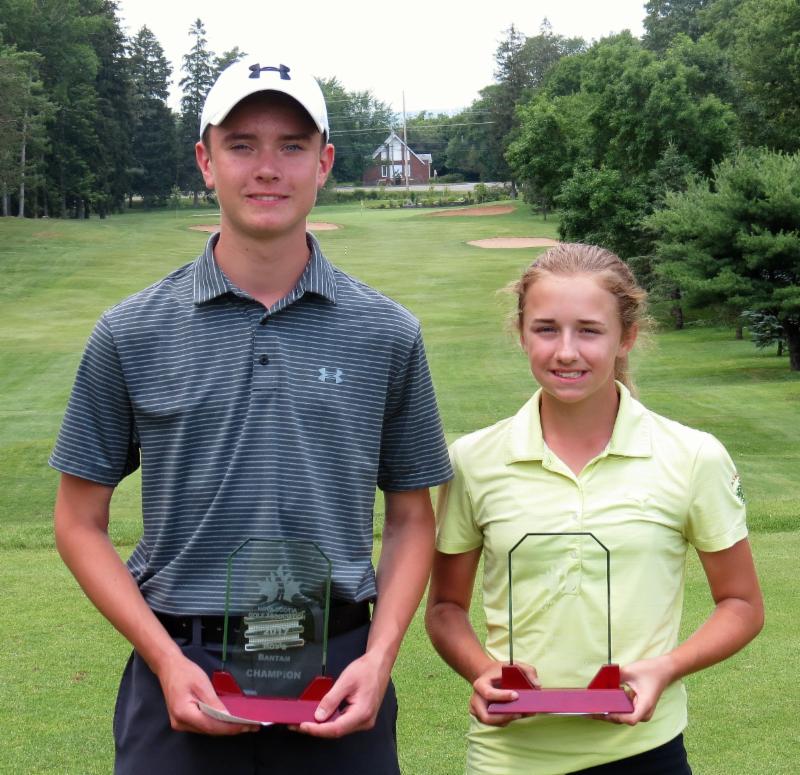 Brady Margeson and Abbey Baker
Brady Margeson and Abbey Baker captured the 2017 COBRA PUMA Bantam Championships today at the Ken-Wo Golf Club. Three years ago at the Junior Championships in Paragon, Margeson and Baker's older siblings, Shaun Margeson and Haley Baker won the same championship.
This is both Brady and Abbey's first win at a provincial championship they are both members of Ashburn. Twelve- year old Baker fired a two day total of 175 (90-85) to win the COBRA PUMA Bantam Girls Championship by seven strokes over Abby Wamboldt. Wamboldt who lives in Hammonds Plains and is a member at the Northumberland Links had rounds of 95-87. Sitting one stroke behind Wamboldt was Ken-Wo member Danielle Cumby.
Brady Margeson fired a 76 today, which was the low round in the Bantam Division. He finished with a two round total of 158 (+6). Finishing in second and one stroke behind Margeson was Jordan Cooper from the Northumberland Links. The Fall River native carded a two-day total of 159 after rounds of 81-78. Kien Fudge from Lunenburg is a member of the Public Player Club and finished alone in third place. The 12-year old who lives in Vietnam during the winter is a member of the Song Be Golf Resort finished with a two-day total of 162.
McLean's battle for the top spot!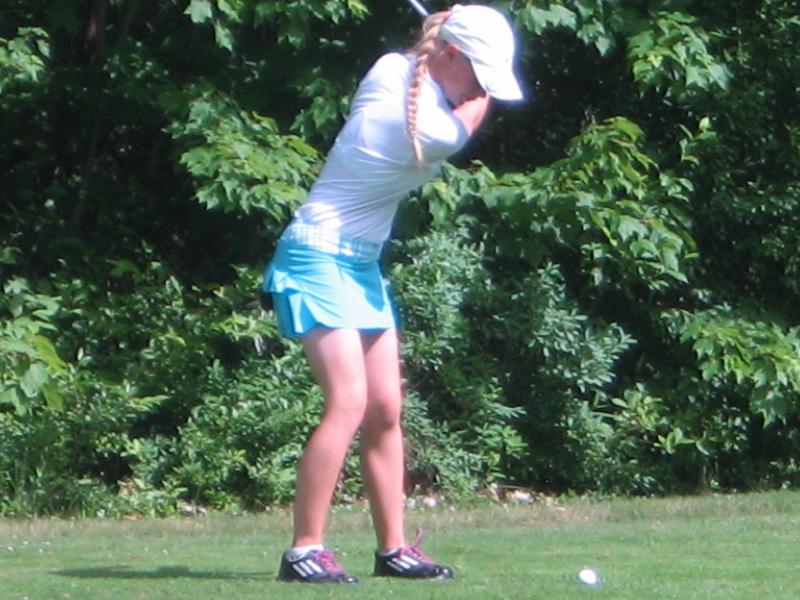 The McLean sisters switched places during todays second round. Meghan who was two strokes behind her younger sister heading into todays second round fired a two over par 72 and now has a three shot lead heading into tomorrows third round. Heather struggled today after carding a +7 (77) today. There is a two-way tie for third place as Ken-Wo's Sara Cumby and Ashburn's, Haley Baker  fired  totals of 163.
Farrell moves into the drivers seat!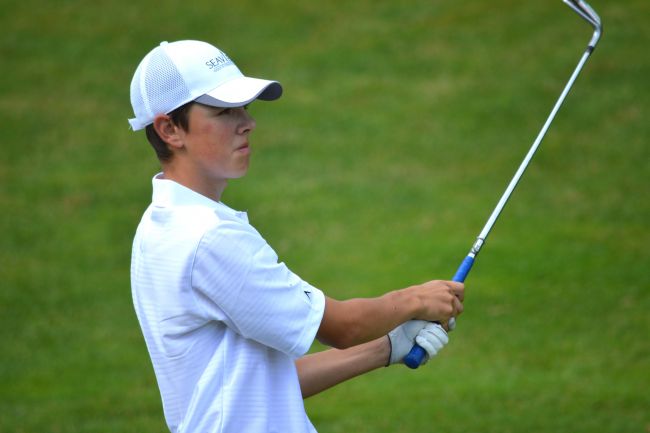 Sydney Forks native, Aubrey Farrell moved into first place today after carding a two over par 72. The Seaview member was tied for the lead after the first round and has an even par heading into tomorrows third round. Sitting three shots back with two day totals of 143 are Jakob Wamboldt from Hammonds Plains and Mark Chandler from Chester. The pair shot rounds of 74 – 72 respectively and are currently tied for second place.
Mark Chandler is also leading the juvenile division of the COBRA PUMA Championship by one stroke over Abercrombie's Ben Callaghan who has a two-day total of 144.
The third round of the 2017 COBRA PUMA Junior Championship will resume tomorrow and will conclude on Thursday.
For the complete list and round three pairing of results please click below: