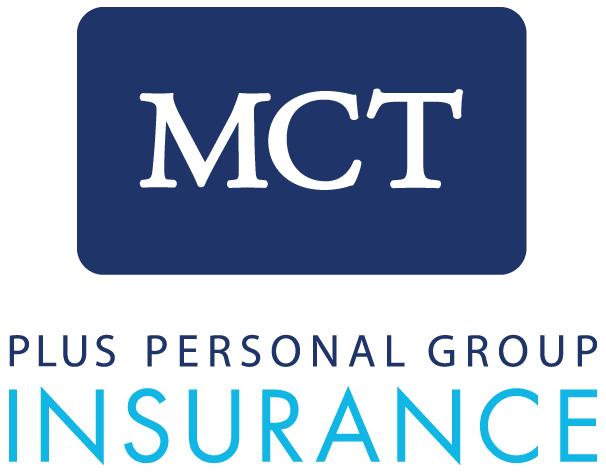 Wind was the story of the second round of the MCT Insurance Men's Amateur at Oakfield, where Myles Creighton leads by a single shot after 36 holes.
By: Stephen Forest
Published with the express permission of the LocalXpress
OAKFIELD – The wind blew and the scores soared on Thursday in the second round of the NSGA's MCT Insurance Men's Amateur at Oakfield Golf and Country Club.
One day after eight players managed to shoot par or better, including five who got into red numbers, only one managed to shoot par as strong breezes snapped flags and created whitecaps on tiny Fish Lake near the club's signature par-3 13th hole.
Of the top 25 players on the leaderboard after 36 holes, only three managed to post a lower score in Round 2 than Round 1.
Ashburn's Myles Creighton followed up a 3-under 69 on Wednesday with a 73 on Thursday to sit alone atop the leaderboard at 2 under for the tournament. Greg Black of the host club has rounds of 70-73 to stand at 1 under midway through the 72-hole provincial championship, while Ashburn's Trevor Chow turned in the only level par scorecard on the day, a round of 72 that matched his opening round and he's two off the lead.
"You can't compare it to yesterday," said Creighton, who hit an 8-iron from 105 yards on the 12th hole Thursday. He normally hits that club 165 yards.
Other players fell well down the leaderboard, including first-round leader Stuart Lenehan of Grandview, who carded an 81 after opening with a 67.
River Hills clubmates Ryan Dixon and Aaron Nickerson have identical scores of 71-76 after 36 holes.
They're tied for fourth with Ashburn's David Williamson (73-74) and Bruce Tomie of Northumberland (72-75) at 3 over.
Brett McKinnon of Lingan (72-76), along with Ashburn's Jordan Ells (70-78) and Shaun Margeson (71-77) and Lenehan are tied for eighth at plus 4.
Creighton admitted he struggled on the back nine Thursday, mostly because of his putting.
"My putter let me down on the back nine," he said. "I had four three-putts in five holes. If those are two-putts – they weren't even hard putts – it's a 69 in that weather and I'll take that all day."
It wasn't that the 21-year-old was hitting bad putts but he couldn't seem to get the pace of the greens.
"That's not a (poor) putting (stroke), that's just hitting it too hard."
Black was poised to show off his home course knowledge but the wind helped level the playing field a bit.
"That's our normal wind direction, but obviously it's a little more windy than normal but it should have helped me on 12 and 13, especially 13 where it's hard to gauge the wind coming off the lake," he said.
Two under when he stepped onto the tee at the par-5 12th, he walked off the par-3 13th with a bogey and a double bogey on his scorecard.
While the others battled the wind or the greens, Chow hit green after green – 15 in all – on his way to a single birdie and one bogey on his round.
"I hit my driver really well today and even though I wasn't hitting a lot of shots in close to the hole, I was getting within 10 to 30 feet on most holes and two-putting," Chow said.
He decided the wise play was often to the fat part of the green and that a round of even par on a day like Thursday was going to be a great score.
"I don't mind the wind," he said. "I just try to get on the green or near the green and make a lot of pars and maybe the odd bogey and just grind it out."
The wind was no friend to Lenehan.
"It's not so much the wind conditions playing tricks on your ball but on your minds sometimes," he said.
"Sometimes on the back nine — the wind got in my head and made me second-guess a lot of my shots."
The 27-year-old said after his opening 67 that a low round like that affords a player a bit of a cushion against mistakes as the tournament plays out. He needed all of the cushion and more, but he's clearly sees his glass as half full.
"Being in this position is great, actually … I shot 5 under yesterday and doesn't mean I can't do it tomorrow or the next day," he said.
"There's still some golf to be played.
"I definitely didn't plan on shooting 81 today so I'm 4 over through two days of a tournament and I'm happy with 4 over in this field."
Creighton, Black and Chow will tee off Friday at 9 a.m. in the last group off the first tee.
Black is looking forward to the round.
"I've got some experience in this position but it will be my first time at the Amateur," he said. "It will be exciting to be in the final group."
And he's well aware how important home-course knowledge will be over the last two rounds.
"It's a huge advantage to be from here. I know all the right spots to miss and where to hit the putts, but hitting them is not that easy."
NOTES – The cutline of top 60 and ties was 16 over. … NHLer Nathan MacKinnon of Oakfield bounced back from an opening 83 to shoot 79 on Thursday. He missed the cut by two shots. … Play will be off both the first and 10th tees in the third round with play beginning at 7:30 a.m.